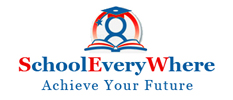 SchoolEveryWhere is a massive web based school management system. It is more than just another technology solution - it is an educational system that will improve the way school is managed. A complete School Solution that facilitate and enhance your day to day school going attaining beyond your expectations.
SchoolEveryWhereworks with your current systems and leverages with existing technology. It tackles the multi-education systems available in today's education such as the American, British, National, etc. It centralizes the mountains of data to learning and automates routing administrative functions.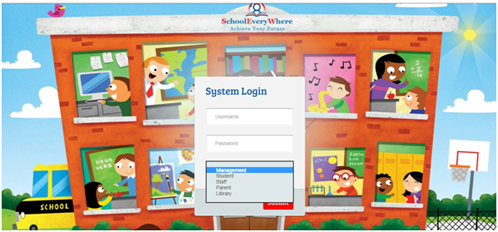 SchoolEveryWhere available default languages are Arabic, English, French and German, yet, capable of adding other languages if needed from your language section in the Administration Module. The system has education's most flexible and interactive scheduling function, thus meeting the communication and information needs of the entire school community in real time. Moreover, it tailored as friendly user.
SchoolEveryWhereis the total management system imagined: the first truly scalable, web-based School Management package with the power to revolutionize the way that schools are run.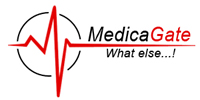 MedicaGateis an advanced web based management software system for Hospital and clinics. It enables physicians and hospital/clinic managers to efficiently manage their hospitals/clinics daily operational needs. Designed for a multiple users in a network environment, our comprehensive software services equip hospital and clinical facilities with useful tools to implement a complete medical solution.
MedicaGateis a hospital management System for all the medical professionals to convert their practice to paperless.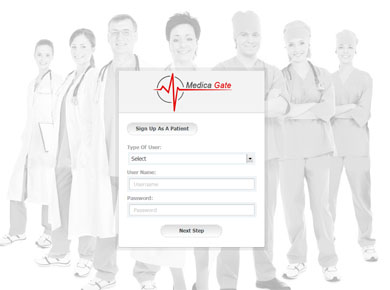 MedicaGateis user friendly software having state-of-the-art features to help medical professionals run their clinic/hospitals with ease. To computerize doctor's clinic this is great software. It generates billing, accounting & Tally integration, medical records, history, examination, treatment function of any small to big hospitals/clinic. The software is useful for all medical practitioners .
MedicaGate designed to support all the major features required by a hospital and is designed with a modular architecture which allows a high level of scalability and flexibility for the end user. MedicaGateis deployed not only on secured private cloud but also available in dual mode with offline facility. We are offering this facility in those areas where the internet connectivity is not available.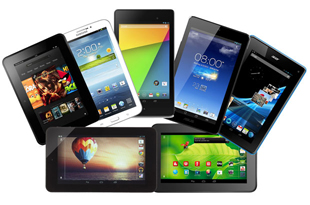 Independent research found that using tablets in schools transformed the learning experience in a number of positive ways – including those we could not have predicted
Tablets are rapidly making their mark on the educational publishing industry, and on teaching. If students want to learn a subject, they are no longer limited to textbooks and worksheets, but can access what can sometimes seem like an infinite range of content. This content is accessed either through internet research, or apps. Teachers used to be the sole source of knowledge about what content should be used, but now see it as part of their job to encourage students to decide for themselves how they want to access and present their learning..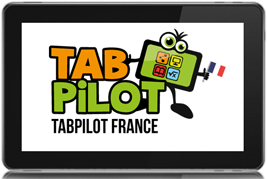 Wide Horizons as a leading teaching technologies provider presents the most compatible educational package for android tablets.
No matter having your own tablets or purchasing new tablets, you are just one click from experiencing the new revolutionary way of teaching.
1- TabPilot: Tablet Control is a cloud-based management system that puts teachers in control of classroom tablets. TabPilot removes distractions by locking down tablets so that students see only teacher-selected apps and web links.
2- NetSupport School: is the class-leading classroom software solution, providing teachers with the ability to instruct and visually/audibly monitor, as well as interact with their students, individually, as a pre-defined group or to the whole class.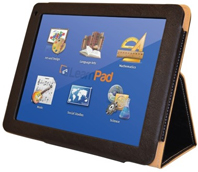 3- Handwriting: Take Notes For students to take notes and have a workbook for every subject using styluses which enhances old teaching days.
4- Stylus: Wide range of capacitive touch screen styluses to be used for writing.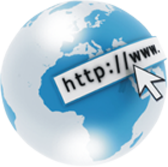 You have finally found the web host you've been looking for. Since 2003, Wide Horizons has been offering world class quality Linux, Windows and ASP .NET web hosting services to individuals and families all around the world. We strive to provide top quality web hosting with a rare combination of unmatched reliability and affordability.
Our number one priority for our Linux web hosting plans is to provide the quality service our customers expect, at the lowest prices possible, all while meeting the needs of every customer regardless of their expertise. We are proud to say that we have mastered it. Go ahead and compare us to some of the leading hosting providers in the world and you will soon realize that choosing Wide Horizons is having the Wide Horizons Advantage, the advantage of working with the best.